MR EMMANUEL OLAJIDE ADESOYE (FCA)
Chairman
View Bio
EMMANUEL OLAJIDE ADESOYE
MR EMMANUEL OLAJIDE ADESOYE (FCA).
Mr. Emmanuel Olajide Adesoye (FCA), born in Ikoro Ekiti, Ekiti State, Nigeria is a chartered accountant, proven administrator, accomplished Oil & Gas Industry Manager and an outstanding finance expert from ExxonMobil Companies in Nigeria, the largest Oil & Gas producer in Nigeria.
His professional career began in November 1973 at Peat Marwick, where he underwent Articleship Training as a student of accounting passing through H.Foulks Lynch and Co. UK. He completed the final examination of the Institute of Chartered Accounts of Nigeria (ICAN) IN 1978. He served as a senior auditor and later manager, where he audited major Nigerian Companies including Shell, UBA, and PZ, Industrial Gases etc.
Onwards from Peat Marwick, he spent over 28 years in senior level management, evenly distributed in the downstream and upstream segments of the Oil and Gas Industry in Nigeria & Overseas. He worked for ExxonMobil in the UK & USA, and was responsible for Accounting and Financial trainings for all Mobil downstream affiliates in Africa notably Nigeria, Zimbabwe, Egypt, Mozambique, Ghana, Zambia, Kenya, Sudan, Ethiopia, Eritrea
and Sierra Leone.
His growth in ExxonMobil exposed him to numerous trainings including the prestigious advanced management program for Oil and Gas industry executives in Thunderbird School of Global Management, Arizona, USA. He also underwent an intensive management program with a focus on International Oil and Gas financing – Euromoney, Amsterdam, Netherlands.
Post retirement, he continued to educate himself and in 2017 he attended Harvard School of Government to attend a course in Leaders in development, "Managing change in a Dynamic world''.
As an ExxonMobil employee, his management expertise and business leadership was widely acknowledged within the company's circuit, thereby holding leadership roles including Member, Board of Trustees, ExxonMobil Upstream Pension; Member, Leadership Council, ExxonMobil Affiliates in Nigeria; and General Manager, Property Business (Mobil downstream), to name a few.
He was appointed Group Treasurer, Upstream Nigeria ExxonMobil Affiliates (Mobil Producing Nigeria, Esso Exploration and Producing, Esso Deep water) and was responsible for Company and affiliate financing, Project funding, Pension fund operations and Company insurance management. He led the NNPC/MPN JV Project financing bringing in significant resources to enable the prosecution of the JV's Natural Gas Liquids (NGL), Satellite Fields, & Drilling programs.
His areas of proficiency include:
Financing Expertise: He structured major financings for the NNPC/MPN JV's programs (Natural Gas Liquids (NGL), Satellites Fields & Drilling). He procured over $4 Billion in financing from Multilateral Agencies, International Commercial Banks, Nigerian Commercial Banks and other sources. The financings have enabled major NGL and Crude Oil production that has provided significant revenues for NNPC, The Federal Government of Nigeria and Mobil Producing Nigeria.
Controls Expertise: He provided World Class Controls Advisory in Business Practices, Foreign Corrupt Practices Act (FCPA) and Conflict of interest issues. He implemented the ExxonMobil Nigeria Upstream Business Practices Review which introduced the Corporation's Standards of Business Conduct, including Antitrust, Conflict of Interests, Directorships, Gifts and Entertainment policies as well as the Foreign Corrupt Practices Act, Alcohol & Drug use policy, and Harassment in the work place policy into the Nigerian affiliates.
Facilities Management Expertise: He managed the considerable ExxonMobil Real estate portfolio profitably, thereby contributing significantly to Mobil Oil Nigeria Ltd. bottom line.
He retired in June 2012 and has since provided consulting services in Oil & Gas financing, Construction and Agriculture.
After his retirement, he served on the Board of Lagos State University (LASU).
He was appointed as the Chairman, Board of Directors of NPA in August 2016.
He is happily married and blessed with children and grandchildren.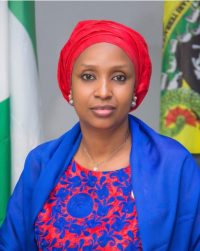 View Bio
Hadiza Bala Usman
Hadiza Bala Usman was born on 2nd January 1976 in Zaria Kaduna State, Nigeria.
She started her education at Ahmadu Bello University Zaria Staff Primary School and went ahead to complete both her Secondary and Undergraduate Studies at the Ahmadu Bello University campus Zaria with a BSC in Business Administration from 1996 – 2000. She later obtained an MA in Development Studies from the University of Leeds, United Kingdom in 2008 – 2009.
She started her career with Centre for Democratic Development and Research Training [CEDDERT] Zaria, a Non-Governmental Organization in June 1999- June 2000 as a Research Assistant. Following which she worked at the Bureau of Public Enterprise [BPE], the agency charged with the implementation of the privatisation programme of the Federal Republic of Nigeria from July 2000- August 2004 as an Enterprise Officer.
She was then hired by the UNDP for the Federal Capital Territory Administration [FCTA] from October 2004 – January 2008 as a Special Assistant to the Minister on Project Implementation.
From 2011 to July 2015 she was appointed as Chief of staff of Kaduna state an appointment she held before her appointment as MD NPA in July 11th, 2016.
As a member of the All Progressives Congress Party [APC] she served on various Committees, key amongst them are:
Membership of the APC Strategy Committee from Jan 2014- December 2014. The Committee defined the Policy thrust of the Party and consequently developed the Party Manifesto.
Member/ Secretary of the APC National Elections Planning Committee – June 2014 – April 2015. The Committee developed and coordinated the Parties election winning strategies.
Administrative Secretary of the APC Presidential Campaign from Jan 2015 – April 2015.
Member of the Presidential Inauguration Planning Committee representing the in-coming Administration from April – May 2015.
In July 2015, she was appointed as the Chief of Staff to the Kaduna State Governor.
She was appointed in September 2015 by President Muhammadu Buhari to serve as a Member of the Presidential Advisory Committee on Anti-Corruption.
In April 2014, she co-founded the global movement #BringBackOurGirls which has been demanding for the rescue of the 219 young girls abducted by the terrorist group Boko Haram from Chibok Secondary School in Borno State North East Nigeria.
Amongst recognition she has include being named by Financial Times [FT] amongst the most influential women of 2014, was named amongst CNN's most inspiring woman of 2014 and also named by Ebony Magazine amongst the 2014 100 most influential black women in the world.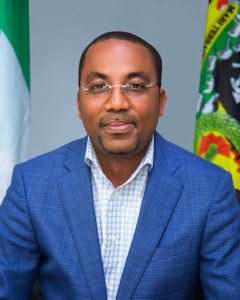 Mohammed Bello Koko
Member
View Bio
Mohammed Bello Koko
Mohammed Bello-Koko was born on the 25th March 1969 in Koko-Besse Local Government area of Kebbi State. He attended the Federal Government Collage, Sokoto for his Secondary education in 1986 before proceeding to the University of Sokoto for his first degree in Management Studies (B.Sc) in 1992. Mohammed continued at the Usman Danfodio University, Sokoto for his Master's degree in Business Administration (MBA) in 1995.
Mohammed Bello-Koko started his career with FSB International Bank Plc, Port Harcourt from 1996 to 2004 as Executive Trainee-Banking Operations. He rose to several positions amongst which are Banking Officer-Credit and later Senior Banking Officer-Senior Treasury Officer, Senior Banking Officer-Energy Sector (ENSEC) in charge of managing various oil & gas related multinational accounts and sub-contractors. He was Assistant Manager (Credit & Marketing) where he was Head, branch credit risk analyst, and later became Deputy Manager-Branch Manager/Marketing in charge of initiating, processing and monitoring of good quality risk assets, management of existing accounts and providing leadership Training.
He then joined Zenith Bank Plc in 2005 as a Manager-Team Head, Public Sector and Large Corporate. There again he rose to the positions of:-
Senior Manager- Head Public sector Group, where he supervised all the public sector teams in order to grow public sector business in the Rivers State.
Assistant General Manager/Zonal Head where he was Group Head for Public Sector and Zonal head in-charge of Branches under one of Rivers/Bayelsa Zones.
Deputy General Manager and Zonal Head which made him a member of the Bank's Executive Management team, a position he held since 2013 until he proceeded on leave of absence in 2015 before his appointment as Executive Director Finance of the Nigerian Ports Authority.
As a result of his leadership and contributions to the bank, his branches received several awards amongst which are
a) 2nd most Profitable Branch
b) Most profitable Branch Bank wide July 2015
c) The Best Group OGR and Taxes Collection Bank-wide in 2012
d) Best Branch in Deposit Mobilization (South-South) since 2009
e) Best Revenue Generation (South-South) since 2009
At various time between 2009-2015, Mohammed Bello-Koko was also named the Best Staff in Income (Revenue) Deposit Mobilization (S-S) from 2009-2015. Bello-Koko is a member of Nigerian Institute of Management (NIM) and the Institute of Strategic Management, Nigeria (ISMN). He has attended various causes at renowned International Institution and Training Centers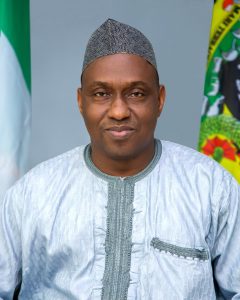 Professor Idris Abubakar
Member
View Bio
Professor Idris Abubakar
Professor Idris Abubakar was born on the 6th of March, 1969 in Misau, Bauchi State. He started his education at the Central Primary School, Misau, Bauchi State in 1975 and continued his Secondary School in Government Comprehensive Secondary School Misau from 1981 to 1984 and proceeded to Government Science Secondary School, Azare for his GCE in 1986. He further attended the Bauchi College of Arts & Science for the IJMB from 1986-1988. Idris Abubakar continued his education at the Ahmadu Bello University, Zaria, Kaduna State, where he obtained his first degree in Civil Engineering in 1993, his Masters degree in the same field in 1999 and concluded his Ph.D. in 2005.
Professor Idris started his career at the Ahmadu Bello University Zaria in 1995 as an Assistant Lecturer, he continued at the same University as Lecturer II in 1999, Lecturer I in 2004 then became a Senior Lecturer in 2007 and Reader in 2010. He became a Professor in 2013.
During his career at the Ahmadu Bello University, Zaria, Professor Idris was Acting Director, Estate Department in 2006. He was Assistant Dean, Faculty of Engineering from 2007 to 2010 and later became the Head of Department of Civil Engineering from 2010 to 2014. He was a member of Presidential Projects' Assessment Committee from March 2010 to May 2011. He was Director Projects ABUCONS Limited in the Ahmadu Bello University since May, 2016 until his appointment as Executive Director Engineering and Technical Services of the Nigerian Ports Authority.
Professor Idris Abubakar has mentored a lot of people through teaching including the Nigerian Defence Academy during his sabbatical leave from 2014 to 2015 and through direct supervision of Master degree dissertations and Ph.D. theses in his field. He has examined many Masters Dissertations and Ph.D. theses in other Universities, and has been external examiner to many departments of Civil Engineering of Polytechnics and Universities. He has also been reviewing articles for Publications in both local and international reputable Journals.
Professor Idris Abubakar has several Publications and Articles to his name in Peer Reviewed Journals, official Conference Proceedings and Technical Reports.
Professor Idris has received the Nigerian Ports Authority Prize of Best Final Year Civil Engineering Student, Department of Civil Engineering Ahmadu Bello University, Zaria in 1992/93 session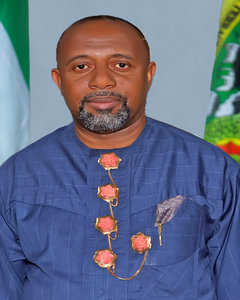 View Bio
Hon. Onari Brown
Hon. Onari Brown was born on 13th February 1966, in Obonoma, Akuku-Toru Local Government Area, Rivers State.
He attended Government Secondary School, Ke, Degema Local Government Area, Rivers State where he obtained his West African School Certificate (WASC) in 1983.
He also attended Rivers State University of Science and Technology Port Harcourt from where he got his Bachelor of Science (B.Sc.) Management in 1990.
From the same Rivers State University of Science and Technology Port Harcourt, he had his Master of Business Administration (MBA) Management in 2009 and proceeded to obtain Master of Arts in Law and Diplomacy (MALD) in 2013.
He is a Fellow, Chartered Institute of Public Diplomacy and Management.
Onari Brown has a summary of twenty three (23) years of Post Qualification working experience in the Banking, Energy Servicing and Politics/Public Service Sectors. He worked with Oceanic Bank International (Nigeria) Limited various branches across the country in Treasury, Marketing and Operations from 1993 to 2000. He worked with Mipet Services Limited Port Harcourt, as the Head, Personnel/Administration from 2000 to 2004.
He was also a Supervisor, Finance, Budget, Economic Planning, Education and Special Duties in Akuku-Toru Local Government Council, Abonnema 2004 to 2006.
On the Political arena, Onari Brown was a Member Representing Akuku-Toru Constituency 1, in the Rivers State House of Assembly from 2007 to 2015. He served as Chairman and or Member of various Committees, some of which were on, Commission and Agencies, Commerce and Industries, Information and Training, Agriculture and Urban Development.
As a Member of the All Progressives Congress (APC) he served on various Committees, key among them were: the All Progressives Congress (APC) 2019 Presidential Campaign Council (PCC) where he was the Director of Administration; All Progressives Congress (APC) State Congress Committee, Edo State; where he was the Chairman and All Progressives Congress (APC) Membership Registration Committee, Edo State; where he was the Secretary.
His Hobbies include Reading, Sports, Nature watching and International Affairs.
His inspiration is Amazing Grace.
Alh. Mustapha Dutse
Member
View Bio
Mustapha Aminu Dutse mni
Mustapha Aminu Dutse was born on 11th June 1960 in Kano State and hails from Dutse Local Government Area, Jigawa State.
He attended International Polytechnic for Industrial and Economic Development, Isernia, Italy for an Italian Language Course from Jan. 1979 to July 1979. He got his B.Sc. (Hons.) in Political Science, from Bayero University Kano (1982-1984)
He also took a Senior Executive Course 25 (2003) at the National Institute for Policy and Strategic Studies, Kuru, Jos from Feb-Nov 2003.
He started his working career with the old Kano State Government serving in various capacities in the Administration and Finance Department. Some of the key positions he held include; Administrative Officer, Secretary Kano State Advisory Council on Prerogative Mercy from where he was deployed to Jigawa State (Office of the Military Administrator) as Principal Assistant Secretary where he assisted in pioneering/setting up of the Administrative machinery in the Government House.
He was also appointed Local Government Sole Administrator/Chairman Caretaker Council Taura Local Government 1998/1999; Clerk of the Jigawa State House 2000 – 2004; Clerk of the Jigawa State House in-charge of Policy Coordination March – July 2004 and Permanent Secretary, Directorate of Council Affairs, Cabinet office, Dutse 2004 – 2007.
He was appointed Head of the Civil Service, Jigawa State on May 30th, 2007 to May 29th, 2011.
For his exemplary leadership skills and dedication, he was re-appointed as Head of the Civil Service, Jigawa State from May 30th, 2011 to May 28th, 2015.
Mustapha Aminu Dutse is a Member of National Institute for Policy and Strategic Studies, Kuru Jos.
He served under various Ministerial and Extra Ministerial Committees including; Committee to identify and recover old Kano State Government Properties inherited from the Northern Region located in Kano and Kaduna in 1987; Chairman Committee on Relocation of Ministries, Parastatals and Agencies to the State Capital in Dutse in June 2007; Amiru Hajj/Head of Jigawa state 2010 Pilgrimage Delegation to Saudi Arabia in October 2010 and has visited many countries.
He was appointed to the traditional title of Dan 'iyan Dutse and a Member of Dutse Emirate Council in 2006 till 2012 when he was elevated to the title of Wamban Dutse and Member of Dutse Emirate Council till date.
His hobbies are, devotion to work, service to humanity in every justified aspect, gardening, reading, horse riding and golfing.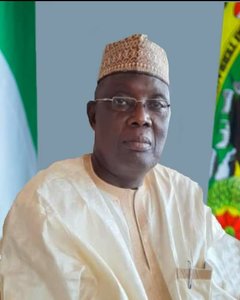 Abdulwahab Adeshina
Member
View Bio
ABDULWAHAB ADESHINA
Barrister Abulwahab Bolaji Adeshina hails from Ilorin, Ilorin West Local Government Area of Kwara State. He attended Wesley L. S. B. Primary School in Ilorin between 1966 to 1972; Ilorin Grammar School, Ilorin between 1973 and 1977; Offa Teachers' College between 1977 to 1979 after which he worked briefly as a Class Teacher between 1979 to 1983 before he proceeded to Kwara State Polytechnic, Ilorin for his Interim Joint Matriculation Board (IJMB) A/Levels between 1983 to 1985. After his A/Levels, he was admitted into Ahmadu Bello University, Zaria where he studied Law and was called to the Nigerian Bar in April, 2002, and ever since, he has been in private Legal practice.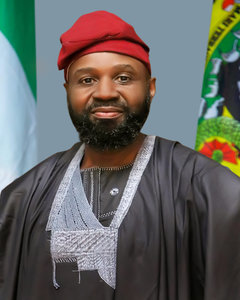 Chief Akinwumi Ricketts
Member
View Bio
Chief Akinwumi Ricketts
Chief Akinwumi Anderson A. Ricketts was born on the 1st of August 1964 to Engineer Stephen Abiodun and Mrs. Victoria Ricketts, the third child amongst six siblings but first son of his parents. He was born in Aba, Abia State but his father being a renowned Bailey bridge and piling specialist engineer of his time, moved his family around the South East/South South zones of Nigeria, where he built many Bailey bridges in various communities. The family finally settled in Port Harcourt, Rivers State in the early 1970s and that is where Chief Ricketts spent his early formative years and later settled back to, as a young married man.
He holds a Diploma in Public Relations, a BSc. in Public Administration and has recently started a Master's programme in Business Administration.
He has had a rich and illustrious career spanning over 25 years in construction, oil & gas, public relations & farming, which all began abroad with Inter Source UK, a logistics and procurement company, where he served as the Line Manager in charge of all Nigerian centred procurements.
He came back to Nigeria in the 1990s and set up his first company – David & Anderson Ltd, a Port Harcourt based company with interests in logistics and procurement for the oil and gas sector (Mobil, NNPC, etc.), as well as road construction. As the Chief Executive Officer/Managing Director of the company, he has expanded the procurement focus of the company to also include technical and service delivery to these sectors.
He also served as an Executive Director of ASC Nigeria Limited, which is affiliated to ASC International, a global manpower company, reputably known and used extensively in the Oil and Gas industry for all staffing concerns, especially expatriate manpower.
After his success at ASC, he was sought out and made an Executive Director at Kuehne & Nagel Nigeria Limited. The Dutch parent company, Kuehne & Nagel International, is the third largest logistics operator world-wide, located in over 100 countries and quoted in the New York Stock Exchange. He was the only Nigerian shareholder of Kuehne & Nagel Nigeria.
Chief Ricketts holds the traditional chieftaincy title of Obol Nkama 1 of Ugep, which was bestowed on him over 21 years ago by the Obol Lopon of Ugep, His Royal Highness, Obol Ubi Ujong Inah, the then Paramount Ruler of Yakurr LGA. in Cross River State. He was and remains the youngest person to have ever received this honour in the region.
He fulfilled his long time ambition of being a farmer when he acquired over 100 hectares of farmland in Cross Rivers State which now produces and processes palms, as well as the farming of various cash crops.
Chief Akinwumi Ricketts has also served as Commissioner for Information in Cross River State, under His Excellency, Senator Liyel Imoke, C.O.N, former Governor of Cross River State.
He is a chartered member of the Nigerian Institute of Public Relations (NIPR) and he also presently serves as the Council member representing Cross Rivers State.
He is a committed financial member of the All Progressive Congress (APC), under which he contested for the Central Senatorial Seat of Cross Rivers State, in the 2019 elections.
He is an Honorary Rotarian of the Rotary Club of Port Harcourt.
He enjoys swimming, watching boxing/wrestling matches, playing table tennis and horseback riding. He has been a member of the Polo Club, Port Harcourt for over 20 years. He is also a motorcycle enthusiast and an avid biker since his youth. For the past five years, he has been at the forefront of the organization of the Calabar Bikers' Festival, an offshoot of the famous Calabar Carnival. He is the President of the Metallic Knights Motorcycle Club.
He is happily married and blessed with children.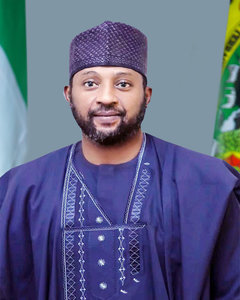 Ghazali Mohammed Mijinyawa
Member
View Bio
Ghazali Mohammed
Ghazali Mohammed Mijinyawa was born August 1974, and hails from Katagum Local Government Area of Bauchi State. He attended University of Maiduguri, 1993 – 1997 from where he obtained a Bachelor of Science (B.Sc.) in Sociology. He also received a Bachelor of Science (B.Sc.) in International Relations and Diplomacy from ISOP Benin Republic National University in 2017.
He worked in various capacities with the Nigerian Investment Promotion Commission (NIPC) from 1998 – 2004 where as Chief Investment Promotion Officer he was part of the image building and marketing intelligence.
He was a Member of several Committees such as, Member Nigeria Investment Forum, Bill Clinton Presidential Honorary Committee on Investment to promote bilateral relationship between Nigeria and the United States of America and a Member and Coordinator, of the Nigeria – China Investment Bilateral Projects under the Vice President of Nigeria, to monitor and commence the success of a project (sericulture) silk production between the two countries.
Ghazali Mohammed Mijinyawa was a Special Assistant to Bauchi State Governor on Green Wall Sahara Project from 2007 to 2010 and a Senior Special Assistant to Bauchi State Government on Millennium Development Goals (MDGS) from 2010 to 2012 where he was the Coordinator of all MDGS projects in the State such as Medical facility centres, bore holes, and job opportunities to eradicate unemployment in the rural areas.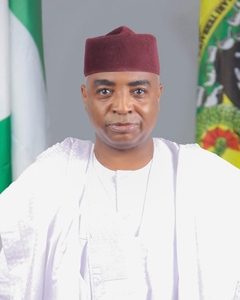 Auwalu Dauda Suleiman
Member
View Bio
Auwalu Dauda Suleiman
AUWALU DAUDA SULEIMAN
DATE OF BIRTH: 15TH APRIL, 1962
PLACE OF BIRTH: YAKASAI, KANO
STATE OF ORIGIN: JIGAWA STATE
LOCAL GOVERNMENT: RINGIM
MARITAL STATUS: MARRIED WITH CHILDREN
CONTACT ADDRESS: FEDERAL MINISTRY OF TRANSPORTATION,
BUKAR DIPCHARIMA HOUSE, CENTRAL
BUSINESS DISTRICT, ABUJA.
ACADEMIC RECORDS:
INSTITUTIONS ATTENDED WITH DATES:
A. AHMADU BELLO UNIVERSITY, ZARIA – 1983-1986
B. SCHOOL OF PRELIMINARY STUDIES – 1982-1983
C. SPS SCHOOL OF REMEDIAL STUDIES – 1977-1981
D. K/NASSARAWA PRIMARY SCHOOL – 1970 -1976
QUALIFICATIONS OBTAINED WITH DATES:
A. BACHELOR OF SCIENCE HONS. (INT. RELATIONS) – 1986
B. INTERIM JOINT MATRICULATION EXAMINATION (IJMB) – 1983
C. WEST AFRICAN SCHOOL CERTIFICATE – 1981
D. PRIMARY SCHOOL LEAVING CERTIFICATE – 1976
WORKING EXPERIENCES:
ESTABLISHMENT RANK/STATUS DATE
A. OSGF (ECOLOGICAL FUND OFFICE) PRN. ADMIN OFFR. 1997-2000
THE PRESIDENCY.
B. OSGF (ECOLOGICAL FUND OFFICE) ASST.CHIEF ADMIN OFFR. 2000-2003
THE PRESIDENCY.
C. OSGF (ECOLOGICAL FUND OFFICE) CHIEF ADMIN OFFR. 2003-2005
THE PRESIDENCY.
D. FEDERAL MINISTRY OF ASST. DIRECTOR (TSW) 2006-2012
WORKS AND HOUSING.
E. NATIONAL SPORTS ASST. DIRECTOR (APD) 2012 – 2016
COMMISSION.
F. FEDERAL MINISTRY OF DEPUTY DIRECTOR (M&E) 2016 – 2017
COMMUNICATION.
G. FEDERAL MINISTRY OF DEPUTY DIRECTOR (CPA) 2017 -2019
TRANSPORTATION.
H. FEDERAL MINISTRY OF DIRECTOR (MSD) 2019 TO DATE
TRANSPORTATION.
PROFESSIONAL COURSES ATTENDED WITH DATES.
A. SCENARIO PLANNING FOR CHANGE 2015
B. MANDATORY TRAINING GL 15-17 2010
C. ADVANCE MANAGEMENT COURSE 2006
D. PROJECT PLANNING AND CONTROL 2006
E. MANAGEMENT STRATEGIES 2005
F. INTENSIVE PROG. FOR CIVIL SERVANTS 2002
G. MANAGEMENT APPRECIATION 2001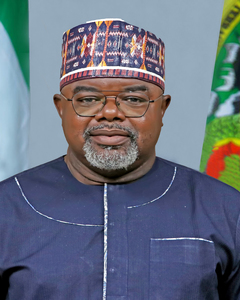 Innocent Gamboro Umar
Board Secretary/Legal Adviser
View Bio
Innocent Gamboro Umar
Innocent Gamboro Umar was born in Wukari in present day Taraba State on 4th June 1964. He attended Township School, Jos, Baptist Primary School Surulere, Lagos for his primary school education. He proceeded to the Baptist High School, Jos for his secondary school and went to College of Preliminary Studies Yola for A' Levels. He went on to the prestigious Sir Ahmadu Bello University where he read law and graduated In 1987. He attended the Nigerian Law School, Lagos, between 1987 and 1988.
He performed his NYSC with the Nigerian Ports Authority between 1988 and 1989. He was employed by the NPA in August 1989. During his career with NPA, he served as Asst. Port Legal Adviser in the Rivers Port, Port Harcourt from 1990 to 1993, Ag. Port Legal Adviser in Calabar Port, 1993, Port Legal Adviser (PLA) Rivers Port, 1994 and was sent to become the pioneer PLA of the Legal Department in Onne Port Complex from 1994 to 2000.
In year 2000, he was posted to the Tin Can Island Port as PLA till 2002 when he was transferred to Container Terminal Port as PLA from 2002 to 2004. He was then transferred to the premier port, Lagos Port Complex as PLA from 2004 to 2006. He was then recalled to the headquarters to serve as the Directorate Legal Adviser to the Executive Director Marine and Operations.
In 2008, he was transferred to the Newly created Procurement Department to midwife the operation of the 2007 Procurement Act. In 2010 he was appointed the first substantive Assistant General Manager, Monitoring and Compliance to head the newly created Department. In 2014, he was transferred to the Western Zone headquarters to head the Corporate and Strategic Division. In 2017, he was recalled to the Corporate headquarters in Marina to serve as the Assistant General Manager, Board. In July 2019, he was appointed General Manager, Corporate and strategic Planning. He held the post until his appointment as General Manager, Board Secretary/ Legal Adviser in March, 2020.
During his over 30years career with the NPA, Mr Umar attended many courses, locally and abroad. He was also a union activist. He has represented NPA at Sporting events and won Laurels for the NPA. He served as the Vice President of the Senior Staff Cooperative Thrift Association.
He is happily married and blessed with three children.