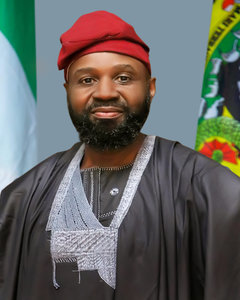 Chief Akinwumi Ricketts
Chairman
View Bio
Akinwumi Ricketts
Chief Akinwumi Anderson A. Ricketts was born on the 1st of August 1964 to Engineer Stephen Abiodun and Mrs. Victoria Ricketts, the third child amongst six siblings but first son of his parents. He was born in Aba, Abia State but his father being a renowned Bailey bridge and piling specialist engineer of his time, moved his family around the South East/South South zones of Nigeria, where he built many Bailey bridges in various communities. The family finally settled in Port Harcourt, Rivers State in the early 1970s and that is where Chief Ricketts spent his early formative years and later settled back to, as a young married man.
He holds a Diploma in Public Relations, a BSc. in Public Administration and has recently started a Master's programme in Business Administration.
He has had a rich and illustrious career spanning over 25 years in construction, oil & gas, public relations & farming, which all began abroad with Inter Source UK, a logistics and procurement company, where he served as the Line Manager in charge of all Nigerian centred procurements.
He came back to Nigeria in the 1990s and set up his first company – David & Anderson Ltd, a Port Harcourt based company with interests in logistics and procurement for the oil and gas sector (Mobil, NNPC, etc.), as well as road construction. As the Chief Executive Officer/Managing Director of the company, he has expanded the procurement focus of the company to also include technical and service delivery to these sectors.
He also served as an Executive Director of ASC Nigeria Limited, which is affiliated to ASC International, a global manpower company, reputably known and used extensively in the Oil and Gas industry for all staffing concerns, especially expatriate manpower.
After his success at ASC, he was sought out and made an Executive Director at Kuehne & Nagel Nigeria Limited. The Dutch parent company, Kuehne & Nagel International, is the third largest logistics operator world-wide, located in over 100 countries and quoted in the New York Stock Exchange. He was the only Nigerian shareholder of Kuehne & Nagel Nigeria.
Chief Ricketts holds the traditional chieftaincy title of Obol Nkama 1 of Ugep, which was bestowed on him over 21 years ago by the Obol Lopon of Ugep, His Royal Highness, Obol Ubi Ujong Inah, the then Paramount Ruler of Yakurr LGA. in Cross River State. He was and remains the youngest person to have ever received this honour in the region.
He fulfilled his long time ambition of being a farmer when he acquired over 100 hectares of farmland in Cross Rivers State which now produces and processes palms, as well as the farming of various cash crops.
Chief Akinwumi Ricketts has also served as Commissioner for Information in Cross River State, under His Excellency, Senator Liyel Imoke, C.O.N, former Governor of Cross River State.
He is a chartered member of the Nigerian Institute of Public Relations (NIPR) and he also presently serves as the Council member representing Cross Rivers State.
He is a committed financial member of the All Progressive Congress (APC), under which he contested for the Central Senatorial Seat of Cross Rivers State, in the 2019 elections.
He is an Honorary Rotarian of the Rotary Club of Port Harcourt.
He enjoys swimming, watching boxing/wrestling matches, playing table tennis and horseback riding. He has been a member of the Polo Club, Port Harcourt for over 20 years. He is also a motorcycle enthusiast and an avid biker since his youth. For the past five years, he has been at the forefront of the organization of the Calabar Bikers' Festival, an offshoot of the famous Calabar Carnival. He is the President of the Metallic Knights Motorcycle Club.
He is happily married and blessed with children.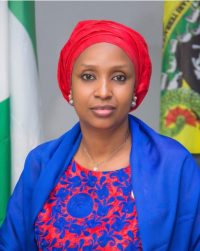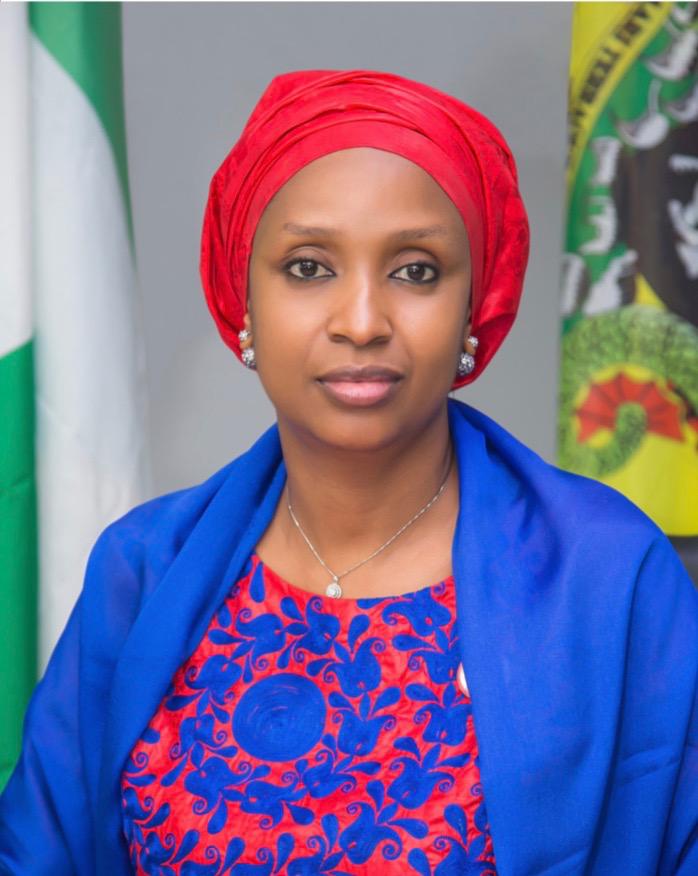 View Bio
Hadiza Bala Usman
Hadiza Bala Usman was born on 2nd January 1976 in Zaria Kaduna State, Nigeria.
She started her education at Ahmadu Bello University Zaria Staff Primary School and went ahead to complete both her Secondary and Undergraduate Studies at the Ahmadu Bello University campus Zaria with a BSC in Business Administration from 1996 – 2000. She later obtained an MA in Development Studies from the University of Leeds, United Kingdom in 2008 – 2009.
She started her career with Centre for Democratic Development and Research Training [CEDDERT] Zaria, a Non-Governmental Organization in June 1999- June 2000 as a Research Assistant. Following which she worked at the Bureau of Public Enterprise [BPE], the agency charged with the implementation of the privatisation programme of the Federal Republic of Nigeria from July 2000- August 2004 as an Enterprise Officer.
She was then hired by the UNDP for the Federal Capital Territory Administration [FCTA] from October 2004 – January 2008 as a Special Assistant to the Minister on Project Implementation.
From 2011 to July 2015 she was appointed as Chief of staff of Kaduna state an appointment she held before her appointment as MD NPA in July 11th, 2016.
As a member of the All Progressives Congress Party [APC] she served on various Committees, key amongst them are:
Membership of the APC Strategy Committee from Jan 2014- December 2014. The Committee defined the Policy thrust of the Party and consequently developed the Party Manifesto.
Member/ Secretary of the APC National Elections Planning Committee – June 2014 – April 2015. The Committee developed and coordinated the Parties election winning strategies.
Administrative Secretary of the APC Presidential Campaign from Jan 2015 – April 2015.
Member of the Presidential Inauguration Planning Committee representing the in-coming Administration from April – May 2015.
In July 2015, she was appointed as the Chief of Staff to the Kaduna State Governor.
She was appointed in September 2015 by President Muhammadu Buhari to serve as a Member of the Presidential Advisory Committee on Anti-Corruption.
In April 2014, she co-founded the global movement #BringBackOurGirls which has been demanding for the rescue of the 219 young girls abducted by the terrorist group Boko Haram from Chibok Secondary School in Borno State North East Nigeria.
Amongst recognition she has include being named by Financial Times [FT] amongst the most influential women of 2014, was named amongst CNN's  most inspiring woman of 2014 and also named by Ebony Magazine amongst the 2014 100 most influential black women in the world.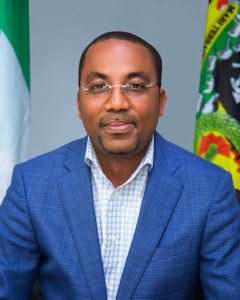 Mohammed Bello Koko
Member
View Bio
Mohammed Bello Koko
Mohammed Bello-Koko was born on the 25th March 1969 in Koko-Besse Local Government area of Kebbi State. He attended the Federal Government Collage, Sokoto for his Secondary education in 1986 before proceeding to the University of Sokoto for his first degree in Management Studies (B.Sc) in 1992. Mohammed continued at the Usman Danfodio University, Sokoto for his Master's degree in Business Administration (MBA) in 1995.
Mohammed Bello-Koko started his career with FSB International Bank Plc, Port Harcourt from 1996 to 2004 as Executive Trainee-Banking Operations. He rose to several positions amongst which are Banking Officer-Credit and later Senior Banking Officer-Senior Treasury Officer, Senior Banking Officer-Energy Sector (ENSEC) in charge of managing various oil & gas related multinational accounts and sub-contractors. He was Assistant Manager (Credit & Marketing) where he was Head, branch credit risk analyst, and later became Deputy Manager-Branch Manager/Marketing in charge of initiating, processing and monitoring of good quality risk assets, management of existing accounts and providing leadership Training.
He then joined Zenith Bank Plc in 2005 as a Manager-Team Head, Public Sector and Large Corporate. There again he rose to the positions of:-
Senior Manager- Head Public sector Group, where he supervised all the public sector teams in order to grow public sector business in the Rivers State.
Assistant General Manager/Zonal Head where he was Group Head for Public Sector and Zonal head in-charge of Branches under one of Rivers/Bayelsa Zones.
Deputy General Manager and Zonal Head which made him a member of the Bank's Executive Management team, a position he held since 2013 until he proceeded on leave of absence in 2015 before his appointment as Executive Director Finance of the Nigerian Ports Authority.
As a result of his leadership and contributions to the bank, his branches received several awards amongst which are
a) 2nd most Profitable Branch
b) Most profitable Branch Bank wide  July 2015
c) The Best Group OGR and Taxes Collection Bank-wide in 2012
d) Best Branch in Deposit Mobilization (South-South) since 2009
e) Best Revenue Generation (South-South) since 2009
At various time between 2009-2015, Mohammed Bello-Koko was also named the Best Staff in Income (Revenue) Deposit Mobilization (S-S) from 2009-2015. Bello-Koko is a member of Nigerian Institute of Management (NIM) and the Institute of Strategic Management, Nigeria (ISMN). He has attended various causes at renowned International Institution and Training Centers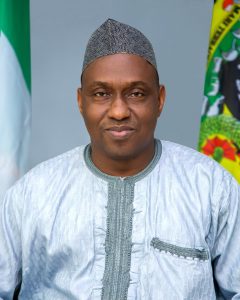 Professor Idris Abubakar
Member
View Bio
Professor Idris Abubakar
Professor Idris Abubakar was born on the 6th of March, 1969 in Misau, Bauchi State. He started his education at the Central Primary School, Misau, Bauchi State in 1975 and continued his Secondary School in Government Comprehensive Secondary School Misau from 1981 to 1984 and proceeded to Government Science Secondary School, Azare for his GCE in 1986. He further attended the Bauchi College of Arts & Science for the IJMB from 1986-1988. Idris Abubakar continued his education at the Ahmadu Bello University, Zaria, Kaduna State, where he obtained his first degree in Civil Engineering in 1993, his Masters degree in the same field in 1999 and concluded his Ph.D. in 2005.
Professor Idris started his career at the Ahmadu Bello University Zaria in 1995 as an Assistant Lecturer, he continued at the same University as Lecturer II in 1999, Lecturer I in 2004 then became a Senior Lecturer in 2007 and Reader in 2010. He became a Professor in 2013.
During his career at the Ahmadu Bello University, Zaria, Professor Idris was Acting Director, Estate Department in 2006. He was Assistant Dean, Faculty of Engineering from 2007 to 2010 and later became the Head of Department of Civil Engineering from 2010 to 2014. He was a member of Presidential Projects' Assessment Committee from March 2010 to May 2011. He was Director Projects ABUCONS Limited in the Ahmadu Bello University since May, 2016 until his appointment as Executive Director Engineering and Technical Services of the Nigerian Ports Authority.
Professor Idris Abubakar has mentored a lot of people through teaching including the Nigerian Defence Academy during his sabbatical leave from 2014 to 2015 and through direct supervision of Master degree dissertations and Ph.D. theses in his field.  He has examined many Masters Dissertations and Ph.D. theses in other Universities, and has been external examiner to many departments of Civil Engineering of Polytechnics and Universities. He has also been reviewing articles for Publications in both local and international reputable Journals.
Professor Idris Abubakar has several Publications and Articles to his name in Peer Reviewed Journals, official Conference Proceedings and Technical Reports.
Professor Idris has received the Nigerian Ports Authority Prize of Best Final Year Civil Engineering Student, Department of Civil Engineering Ahmadu Bello University, Zaria in 1992/93 session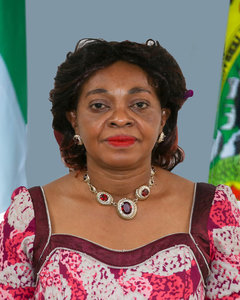 Anthonia Akpabio Ekpa
Member
View Bio
Anthonia Akpabio Ekpa
Anthonia Akpabio Ekpa, PhD is the Director, Road Transport & Mass Transit Administration, Federal Ministry of Transportation (FMoT). In her capacity as one of the most senior Directors in the Federal Civil Service and the Ministry, she has several years of administrative experience and technocratic skills and competences garnered from working in several organizations, and contributing immensely to the Federal Public and Civil services respectively.
An indigene of Calabar, Cross River State, Dr. Ekpa has a versatile academic background is in the Arts and Social Sciences, having obtained BA, MA, PhD in English Language and as well as MSc in Governance and Development Management from the Universities of Calabar , Ibadan and Birmingham in the United Kingdom respectively.
Her professional background is quite versatile deriving from exposure and experience in several disciplines. Dr. Ekpa began her working career as a University Lecturer of English Language and Communication in the University of Calabar. She was also for some time, a Part-time Lecturer in the Department of English and Literary Studies, University of Abuja. Her teaching of English language at some point extended to the Bornville College, Birmingham, England in the United Kingdom. As an Academic, Dr. Ekpa had a flourishing career with several publications including books and academic research papers in reputable books and journals in and outside Nigeria and has remained a researcher and writer.
Dr. Ekpa joined the Nigerian Civil service fortuitously, in 1998 after a year's sabbatical leave at the Federal Character Commission (on request) by the Presidency. Due to her display of excellence, commitment and dexterity at work, she was retained on leave of absence from the University which was later converted to permanent appointment and transfer of her Service to the Mainstream Civil Service.
As a Civil Servant , she has displayed tremendous capacity and accumulated rare competences from her work, exposure , trainings , travels and expertise in especially in Development communication, Management, Public Policy , planning, research, monitoring and evaluation. These skills have been deployed over the years in managing several sectoral reforms including: Public Service (at the Bureau of Public Service Reforms –The Presidency) , Water – Federal Ministry of Water Resources, Inter-governmental Affairs -Federal Ministry of Special Duties and Inter-Governmental Affairs (The Presidency) , Power –Federal Ministry of Power and Presently Transportation –Federal Ministry of Transportation where she is readily one of the most visible Government Officials in the road transport sector .
Dr. Ekpa plays a very strategic role in Nigeria's Transportation Sector both in policy development and more importantly in managing the implementation of road transportation and mass transit programmes and projects. She is also very focal in coordinating the road sector stakeholders and is widely known in the nationally and internationally as a key player in the road sector having participated in several programmes, Workshops, meetings, conferences, and projects across the world. She has also been appointed to speak on behalf of the Country in her personal capacity and as Representative of the Principals She has been opportune to serve under.
Dr. Ekpa is a Scholar of the Prestigious British Chevening Scholarship, Alumni of the Asian Institute of Management-Philippines, as well as Member of several professional organizations including Chartered Institute of Transport Technology (CILT), American Society of Safety Professionals (ASSP), African Association of Public Management (AAPAM) among others. She also sits as Nigeria's Nominee, Focal Person, Board Member or Executive Committee Member of some National and International Bodies and has earned recognitions and awards including some by her University.
On a personal level, Dr. Ekpa is an unassuming, respectful, friendly, hardworking and loving wife and mother of three children who loves God and her country very much.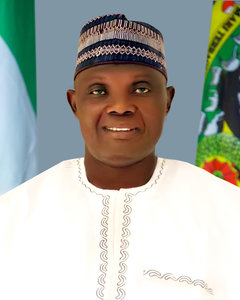 Abdulwahab Adeshina
Member
View Bio
ABDULWAHAB ADESHINA
Barrister Abulwahab Bolaji Adeshina hails from Ilorin, Ilorin West Local Government Area of Kwara State. He attended Wesley L. S. B. Primary School in Ilorin between 1966 to 1972; Ilorin Grammar School, Ilorin between 1973 and 1977; Offa Teachers' College between 1977 to 1979 after which he worked briefly as a Class Teacher between 1979 to 1983 before he proceeded to Kwara State Polytechnic, Ilorin for his Interim Joint Matriculation Board (IJMB) A/Levels between 1983 to 1985. After his A/Levels, he was admitted into Ahmadu Bello University, Zaria where he studied Law and was called to the Nigerian Bar in April, 2002, and ever since, he has been in private Legal practice.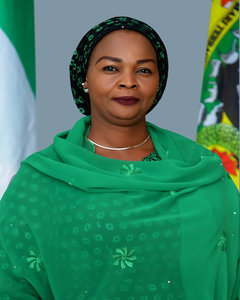 Sen. Binta Masi Garba
Member
View Bio
SEN. BINTA MASI GARBA
Distinguished Senator Binta Masi Garba is a politician, Businesswoman, philanthropist, administrator and a gender equity advocate.  A woman of many first positive references, Senator Binta, a native of Bazza in Michika Local Government of Adamawa State, is the first female State Chairperson of a major registered  political party in Nigeria (the All Progressives Congress, APC, Adamawa) and the only female Senator elected in the entire 19 Northern states of Nigeria in the 8th Assembly (2015-2019).
The first and only politician to represent two different Federal constituencies of two different states, Senator Binta served in the Federal House of Representatives thrice – from 1999 to 2011. Between 1999 and 2007, Kaduna South, Kaduna State and from 2007 to 2011, Madagali/Michika, Adamawa State.
In 2009, she was elected as the first Vice President of the African Region's Commonwealth Women Parliamentarians (CWP), under the Commonwealth Parliamentary Association (CPA) in Cameroon. Her proposal for a national women's anthem has been adopted by the Federal Ministry of Women Affairs. Also, Senator Binta was the only female delegate from Adamawa State to the 2014 National Conference in Abuja.
Tracking back, between 1975 and 1981, she attended Army Children School, New Cantonment D, Hayin Banki, Kaduna, Kaduna State. Having completed her primary education, Senator Binta proceeded to Government Day Secondary School, Kurmin Mashi, Kaduna, for her secondary school education between 1981 and 1986, where she obtained her Second School Leaving Certificate.
Senator Binta holds a 1990 Ordinary National Diploma (OND), from the prestigious Kaduna Polytechnic, majoring in Marketing, and a Higher National Diploma (HND), in 1997, from the same institution in the same course.  Armed with a desire to acquire more knowledge, in 2004, she attended the Harvard Kennedy School of Government, Harvard University and became a Certified Public Financial Manager.
Senator Binta holds a diploma in Theology from the Bible School of Church Growth and a diploma in Practical Ministry, from the Matthew Owojaiye Ministry, Kaduna. She is a recipient of an Honorary Doctorate Degree in Theology from the Smith Christian University, Miami, Florida.
Senator Binta has steadily, but surely, embarked on initiatives which have gone a long way to better the lot of her people, irrespective of social status, political or religious differences. A woman of Perpetual Excellence, Senator Binta is a recipient of several national and international awards in recognition of her service to humanity and the society. Also, she has won several awards that indicate recognition for her work by a grateful society as an Amazon in the arena of leadership and selfless service to humanity.
Distinguished Senator Binta Masi Garba is blessed with a wonderful family.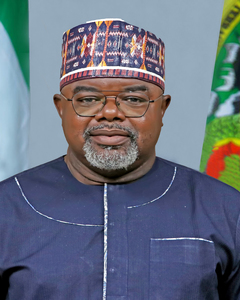 Innocent Gamboro Umar
Board Secretary/Legal Adviser
View Bio
Innocent Gamboro Umar
Innocent Gamboro Umar was born in Wukari in present day Taraba State on 4th June 1964. He attended Township School, Jos, Baptist Primary School Surulere, Lagos for his primary school education. He proceeded to the Baptist High School, Jos for his secondary school and went to College of Preliminary Studies Yola for A' Levels. He went on to the prestigious Sir Ahmadu Bello University where he read law and graduated In 1987. He attended the Nigerian Law School, Lagos, between 1987 and 1988.
He performed his NYSC with the Nigerian Ports Authority between 1988 and 1989. He was employed by the NPA in August 1989. During his career with NPA, he served as Asst.  Port Legal Adviser in the Rivers Port, Port Harcourt from 1990 to 1993, Ag. Port Legal Adviser in Calabar Port, 1993, Port Legal Adviser (PLA) Rivers Port, 1994 and was sent to become the pioneer PLA of the Legal Department in Onne Port Complex from 1994 to 2000.
In year 2000, he was posted to the Tin Can Island Port as PLA till 2002 when he was transferred to Container Terminal Port as PLA from 2002 to 2004. He was then transferred to the premier port, Lagos Port Complex as PLA from 2004 to 2006. He was then recalled to the headquarters to serve as the Directorate Legal Adviser to the Executive Director Marine and Operations.
In 2008, he was transferred to the Newly created Procurement Department to midwife the operation of the 2007 Procurement Act. In 2010 he was appointed the first substantive Assistant General Manager, Monitoring and Compliance to head the newly created Department. In 2014, he was transferred to the Western Zone headquarters to head the Corporate and Strategic Division. In 2017, he was recalled to the Corporate headquarters in Marina to serve as the Assistant General Manager, Board. In July 2019, he was appointed General Manager, Corporate and strategic Planning. He held the post until his appointment as General Manager, Board Secretary/ Legal Adviser in March, 2020.
During his over 30years career with the NPA, Mr Umar attended many courses, locally and abroad. He was also a union activist. He has represented NPA at Sporting events and won Laurels for the NPA. He served as the Vice President of the Senior Staff Cooperative Thrift Association.
He is happily married and blessed with three children.