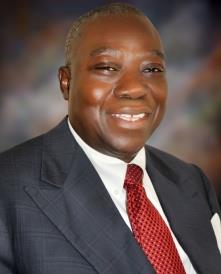 Emmanuel Olajide Adesoye
Chairman
View Bio
Chairman
Mr. Emmanuel Olajide Adesoye (FCA), born in Ikoro Ekiti, Ekiti State, Nigeria is a chartered accountant, proven administrator, accomplished Oil & Gas Industry Manager and an outstanding finance expert from ExxonMobil Companies in Nigeria, the largest Oil & Gas producer in Nigeria.
The Chairman's professional career began in November 1973 at Peat Marwick, where he underwent Articleship Training as a student of accounting passing through H.Foulks Lynch and Co. UK. He completed the final examination of the Institute of Chartered Accounts of Nigeria (ICAN) IN 1978. He served as a senior auditor and later manager, where he audited major Nigerian Companies including Shell, UBA, and PZ, Industrial Gases etc.
Onwards from Peat Marwick, the Chairman spent over 28 years in senior level management, evenly distributed in the downstream and upstream segments of the Oil and Gas Industry in Nigeria & Overseas. He worked for ExxonMobil in the UK & USA, and was responsible for Accounting and Financial trainings for all Mobil downstream affiliates in Africa notably Nigeria, Zimbabwe, Egypt, Mozambique, Ghana, Zambia, Kenya, Sudan, Ethiopia, Eritrea and Sierra Leone.
His growth in ExxonMobil exposed him to numerous trainings including the prestigious advanced management program for Oil and Gas industry executives in Thunderbird School of Global Management, Arizona, USA. He also underwent an intensive management program with a focus on International Oil and Gas financing – Euromoney, Amsterdam, Netherlands.
As an ExxonMobil employee, his management expertise and business leadership was widely acknowledged within the company's circuit, thereby holding leadership roles including Member, Board of Trustees, ExxonMobil Upstream Pension; Member, Leadership Council, ExxonMobil Affiliates in Nigeria; and General Manager, Property Business (Mobil downstream), to name a few.
He was appointed Group Treasurer, Upstream Nigeria ExxonMobil Affiliates (Mobil Producing Nigeria, Esso Exploration and Producing, Esso Deep water) and was responsible for Company and affiliate financing, Project funding, Pension fund operations and Company insurance management. He led the NNPC/MPN JV Project financing bringing in significant resources to enable the prosecution of the JV's Natural Gas Liquids (NGL), Satellite Fields, & Drilling programs.
His areas of proficiency include:
Financing Expertise: He structured major financings for the NNPC/MPN JV's programs (Natural Gas Liquids (NGL), Satellites Fields & Drilling). He procured over $4 Billion in financing from Multilateral Agencies, International Commercial Banks, Nigerian Commercial Banks and other sources. The financings have enabled major NGL and Crude Oil production that has provided significant revenues for NNPC, The Federal Government of Nigeria and Mobil Producing Nigeria.
Controls Expertise: He provided World Class Controls Advisory in Business Practices, Foreign Corrupt Practices Act (FCPA) and Conflict of interest issues. He implemented the ExxonMobil Nigeria Upstream Business Practices Review which introduced the Corporation's Standards of Business Conduct, including Antitrust, Conflict of Interests, Directorships, Gifts and Entertainment policies as well as the Foreign Corrupt Practices Act, Alcohol & Drug use policy, and Harassment in the work place policy into the Nigerian affiliates.
Facilities Management Expertise: He managed the considerable ExxonMobil Real estate portfolio profitably, thereby contributing significantly to Mobil Oil Nigeria Ltd. bottom line.
He retired in June 2012 and has since provided consulting services in Oil & Gas financing, Construction and Agriculture.
After his retirement, he served on the Board of Lagos State University (LASU).
He was appointed as the Chairman of Board of Directors of NPA in August 2016
He is happily married and blessed with children and grandchildren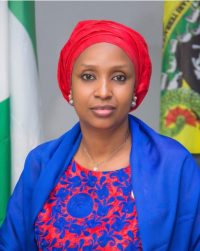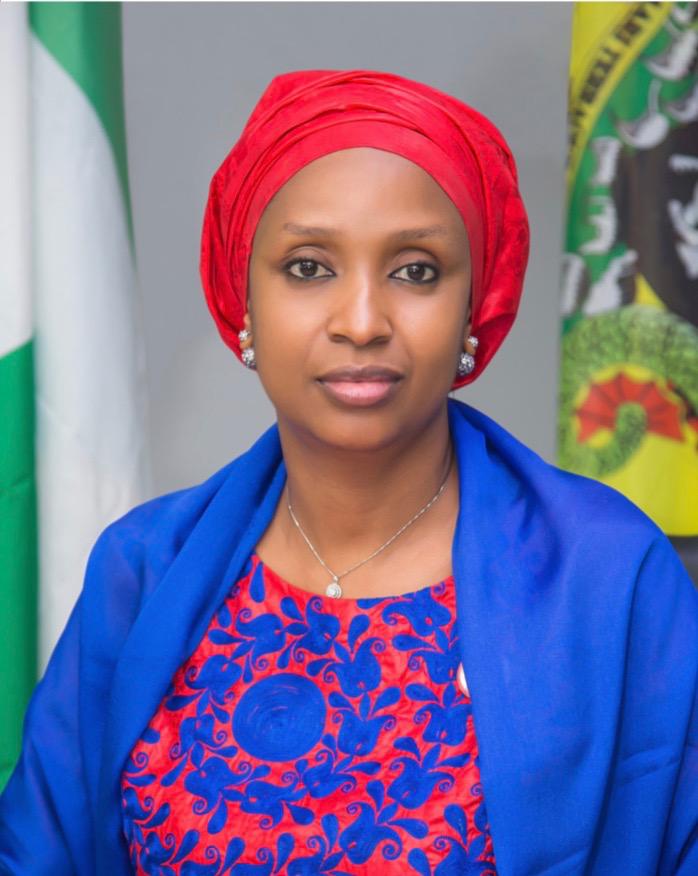 View Bio
Hadiza Bala Usman
Hadiza Bala Usman was born on 2nd January 1976 in Zaria Kaduna State, Nigeria.
She started her education at Ahmadu Bello University Zaria Staff Primary School and went ahead to complete both her Secondary and Undergraduate Studies at the Ahmadu Bello University campus Zaria with a BSC in Business Administration from 1996 – 2000. She later obtained an MA in Development Studies from the University of Leeds, United Kingdom in 2008 – 2009.
She started her career with Centre for Democratic Development and Research Training [CEDDERT] Zaria, a Non-Governmental Organization in June 1999- June 2000 as a Research Assistant. Following which she worked at the Bureau of Public Enterprise [BPE], the agency charged with the implementation of the privatisation programme of the Federal Republic of Nigeria from July 2000- August 2004 as an Enterprise Officer.
She was then hired by the UNDP for the Federal Capital Territory Administration [FCTA] from October 2004 – January 2008 as a Special Assistant to the Minister on Project Implementation.
From 2011 to July 2015 she was appointed as Chief of staff of Kaduna state an appointment she held before her appointment as MD NPA in July 11th, 2016.
As a member of the All Progressives Congress Party [APC] she served on various Committees, key amongst them are:
Membership of the APC Strategy Committee from Jan 2014- December 2014. The Committee defined the Policy thrust of the Party and consequently developed the Party Manifesto.
Member/ Secretary of the APC National Elections Planning Committee – June 2014 – April 2015. The Committee developed and coordinated the Parties election winning strategies.
Administrative Secretary of the APC Presidential Campaign from Jan 2015 – April 2015.
Member of the Presidential Inauguration Planning Committee representing the in-coming Administration from April – May 2015.
In July 2015, she was appointed as the Chief of Staff to the Kaduna State Governor.
She was appointed in September 2015 by President Muhammadu Buhari to serve as a Member of the Presidential Advisory Committee on Anti-Corruption.
In April 2014, she co-founded the global movement #BringBackOurGirls which has been demanding for the rescue of the 219 young girls abducted by the terrorist group Boko Haram from Chibok Secondary School in Borno State North East Nigeria.
Amongst recognition she has include being named by Financial Times [FT] amongst the most influential women of 2014, was named amongst CNN's  most inspiring woman of 2014 and also named by Ebony Magazine amongst the 2014 100 most influential black women in the world.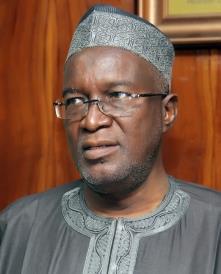 Suleiman Ibrahim Halilu
Member
View Bio
Suleiman Ibrahim Halilu
Mallam Sulaiman Halilu was born in September, 7th 1954 in Kano.
He attended Rimi City Primary School and later Rumfa College all in Kano. He then proceeded to Cambridge College of further Education, Cambridge. UK. Where he obtained a general course in building construction certificate.
He also attended centre for Business Studies, London, UK. Earned a Diploma in Business Studies and English Language. Mallam Halilu has effectively handled legal and Government matters including staff welfare of various companies some of which include Gongori Company Limited Kano, W. J. Bush and Co. (Nig.) Limited and Scirroco International limited limited amongst others.
He has rendered selfless services to his Community at every given opportunity some of these include: Building a delivery theatre, a surgical delivery and babies ward for Nuhu Bamalli Clinic, Kofar Nassarawa Municipal Local Government Area, Kano. The state government eventually upgraded the place to a full clinic. Helped to upgrade a road at Sabuwar Gandu municipal Local Government Area, Kano State.
Alhaji Halilu was the chairman of Kano State Trade Fair Committee between 1999 and 2003, he was a member of BPE Committee on Industries. He also served as a member of vision 20-20-20 committee on industries.
Help to build Islamic School and Community Mosque at Jigawa Jaen Gwale Local Government Area, Kano State.
Help to build an Islamiyya School in Rangaza (ungogo Local Government Area, Kano State.
The Board member of NPA has made an impressionable in print on the political terrain. He was a founding member of both the Buhari Organization (TBO) and congress for Progressive Change (CPC), served as vice chairman Kano State Finance committee of CPC.
Prior to his appointment as a board member of NPA in September, 2016, he was the senatorial aspirant for Kano Central District of APC in 2015.
Mallam Halilu is married to Barrister Khadeejah Ibrahim Halilu and they have five Children.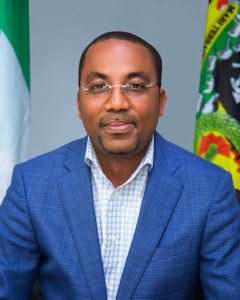 Mohammed Bello Koko
Member
View Bio
Mohammed Bello Koko
Mohammed Bello-Koko was born on the 25th March 1969 in Koko-Besse Local Government area of Kebbi State. He attended the Federal Government Collage, Sokoto for his Secondary education in 1986 before proceeding to the University of Sokoto for his first degree in Management Studies (B.Sc) in 1992. Mohammed continued at the Usman Danfodio University, Sokoto for his Master's degree in Business Administration (MBA) in 1995.
Mohammed Bello-Koko started his career with FSB International Bank Plc, Port Harcourt from 1996 to 2004 as Executive Trainee-Banking Operations. He rose to several positions amongst which are Banking Officer-Credit and later Senior Banking Officer-Senior Treasury Officer, Senior Banking Officer-Energy Sector (ENSEC) in charge of managing various oil & gas related multinational accounts and sub-contractors. He was Assistant Manager (Credit & Marketing) where he was Head, branch credit risk analyst, and later became Deputy Manager-Branch Manager/Marketing in charge of initiating, processing and monitoring of good quality risk assets, management of existing accounts and providing leadership Training.
He then joined Zenith Bank Plc in 2005 as a Manager-Team Head, Public Sector and Large Corporate. There again he rose to the positions of:-
Senior Manager- Head Public sector Group, where he supervised all the public sector teams in order to grow public sector business in the Rivers State.
Assistant General Manager/Zonal Head where he was Group Head for Public Sector and Zonal head in-charge of Branches under one of Rivers/Bayelsa Zones.
Deputy General Manager and Zonal Head which made him a member of the Bank's Executive Management team, a position he held since 2013 until he proceeded on leave of absence in 2015 before his appointment as Executive Director Finance of the Nigerian Ports Authority.
As a result of his leadership and contributions to the bank, his branches received several awards amongst which are
a) 2nd most Profitable Branch
b) Most profitable Branch Bank wide  July 2015
c) The Best Group OGR and Taxes Collection Bank-wide in 2012
d) Best Branch in Deposit Mobilization (South-South) since 2009
e) Best Revenue Generation (South-South) since 2009
At various time between 2009-2015, Mohammed Bello-Koko was also named the Best Staff in Income (Revenue) Deposit Mobilization (S-S) from 2009-2015. Bello-Koko is a member of Nigerian Institute of Management (NIM) and the Institute of Strategic Management, Nigeria (ISMN). He has attended various causes at renowned International Institution and Training Centers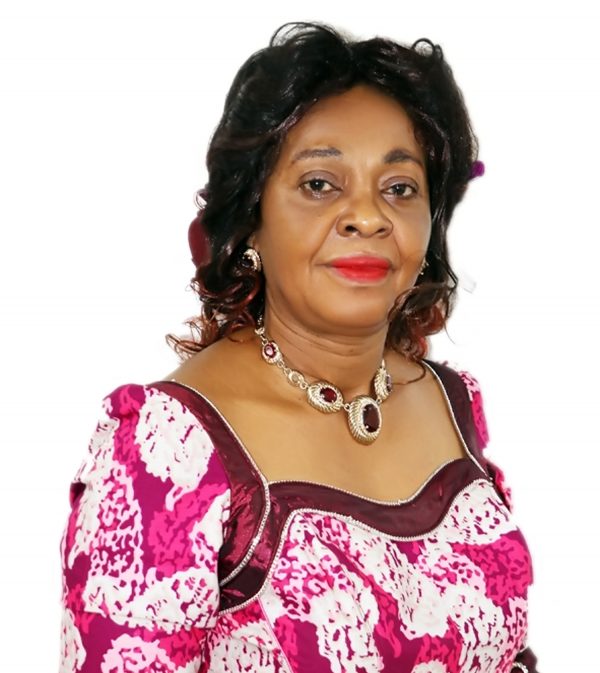 Anthonia Akpabio Ekpa
Member
View Bio
Anthonia Akpabio Ekpa
Anthonia Akpabio Ekpa, PhD is the Director, Road Transport & Mass Transit Administration, Federal Ministry of Transportation (FMoT). In her capacity as one of the most senior Directors in the Federal Civil Service and the Ministry, she has several years of administrative experience and technocratic skills and competences garnered from working in several organizations, and contributing immensely to the Federal Public and Civil services respectively.
An indigene of Calabar, Cross River State, Dr. Ekpa has a versatile academic background is in the Arts and  Social Sciences, having obtained BA, MA,  PhD in English Language and as well as MSc in  Governance and Development Management  from the Universities of Calabar , Ibadan and Birmingham in the United Kingdom respectively.
Her professional background is quite versatile deriving from exposure and experience in several disciplines. Dr. Ekpa began her working career as a University Lecturer of English Language and Communication in the University of Calabar. She was also for some time, a Part-time Lecturer in the Department of English and Literary Studies, University of Abuja. Her teaching of English language at some point extended to the Bornville College, Birmingham, England in the United Kingdom. As an Academic, Dr. Ekpa had a flourishing career with several publications including books and academic research papers in reputable books and journals in and outside Nigeria and has remained a researcher and writer.
Dr. Ekpa joined the Nigerian Civil service fortuitously, in 1998 after a year's sabbatical leave at the Federal Character Commission (on request) by the Presidency. Due to her display of excellence, commitment and dexterity at work, she was retained on leave of absence from the University which was later converted to permanent appointment and transfer of her Service to the Mainstream Civil Service.
As a Civil Servant ,  she has displayed tremendous capacity and accumulated rare competences from her work, exposure , trainings , travels  and expertise in especially in  Development communication, Management, Public Policy   , planning, research, monitoring and evaluation. These skills have been deployed over the years in managing  several sectoral reforms  including: Public Service (at the Bureau of Public Service Reforms –The Presidency) , Water – Federal Ministry of Water Resources, Inter-governmental Affairs -Federal Ministry of Special Duties and Inter-Governmental Affairs (The Presidency) , Power –Federal Ministry of Power and Presently Transportation –Federal Ministry of Transportation where she  is readily one of the most visible Government Officials in the  road transport sector .
Dr. Ekpa plays a very strategic role in Nigeria's Transportation Sector both in policy development and more importantly in managing the implementation of road transportation and mass transit programmes and projects. She is also very focal in coordinating the road sector stakeholders and  is  widely known in the nationally and internationally as a key player in the road sector having  participated in several programmes, Workshops, meetings, conferences, and projects across the world. She has also been appointed to speak on behalf of the Country in her personal capacity and as Representative of the Principals She has been opportune to serve under.
Dr. Ekpa is a Scholar of the Prestigious British Chevening Scholarship, Alumni of the Asian Institute of Management-Philippines, as well as Member of several professional organizations including Chartered Institute of Transport Technology (CILT), American Society of Safety Professionals (ASSP), African Association of Public Management (AAPAM) among others. She also sits as Nigeria's Nominee, Focal Person,   Board   Member or Executive Committee Member of some National and International Bodies and has earned recognitions and awards including some by her University.
On a personal level, Dr. Ekpa is an unassuming, respectful ,  friendly, hardworking and loving wife and mother of Three children who loves God and her country very much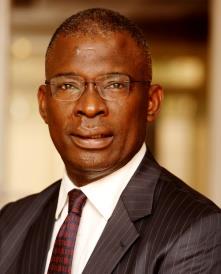 View Bio
Olasupo Shasore
Olasupo Shasore is a Senior Advocate of Nigeria and a Partner at the Commercial Law firm of Ajumogobia & Okeke. He was until May 2011 the Attorney-General and Commissioner for Justice of Lagos State. His areas of specialisation include Arbitration, Commercial Litigation, Maritime and Shipping and Commercial and Business Crime.
Shasore was admitted to the Nigerian Bar 1987, and admitted to the inner bar in 2006 as Senior Advocate of Nigeria.  He is a fellow of the Chartered Institute of Arbitrators; a Member of the London Court of International Arbitration, Africa User Group; a Member of the Panel of Recognized International Market Experts ("PRIME") and a Member of the Advisory Committee of the International Lawyers for Africa (ILFA); a Supporting member of the London Maritime Arbitrators Association; and a Member of the Nigerian Society of International Law and the Nigerian Maritime Law Association. Shasore was, until 2016, the President of Lagos Court of Arbitration and Chairman of Arbitration and Alternative Dispute Resolution Committee, Section on Business Law, Nigerian Bar Association.
He is also the co-founder and pioneer vice president of Maritime Arbitrators Association of Nigeria and the author of  "Jurisdiction and Sovereign Immunity in Nigerian Commercial Law" (2007) and the co- author of "Commercial Arbitration Law & International Practice in Nigeria" (2012) (LexisNexis).
His interest for the development of commercial law and practice resulted in the commencement of Commercial Law Reports Nigeria where he is Publisher and Editor in chief. He has written several articles, and delivered papers on various aspects of commercial law and legal practice globally.
In his time as Attorney General of Lagos State, he developed the Limited Liability Partnership Law of Lagos State, the Lagos Arbitration Law, Public Procurement Law; Mortgage & Property Law; the Administration of Criminal Justice Law [re-enactment] 2009; the Criminal Law and Magistrates Courts Law, amongst others. Shasore serves presently as chair of the Law Reform Commission.
He has been engaged in the resolution of various commercial disputes by arbitration and has advised various clients in the oil and gas industry, maritime, power, and construction matters. He was member/secretary of the Presidential petroleum revenue special taskforce and has chaired the Committee on reform of the National Arbitration law.
Educational & Professional Qualifications;
FCI Arb – Fellow of the Chartered Institute of Arbitrators (United Kingdom) [2007]; Called to the Inner Bar and conferred with the rank of Senior Advocate of Nigeria (SAN) [2006]; Institute of Maritime Law-University of Southampton [2001]; Appointed Notary Public for Nigeria [1996]; University of Lagos – LL M (Master of Law) [1989 to 1990]; University of Ife, Ile-Ife, Nigeria – LL B (Bachelor of Laws) [1981 to 1986];  Nigerian Law School, Lagos, Nigeria – BL (Called to the Nigerian Bar – 22nd October, 1987); Igbobi College, Yaba, Lagos, Nigeria [1980 to 1981]; Federal Government College, Lagos [1975 to 1980]; Orange Hill Grammar School, Edgware, Middlesex England, UK [1974 to 1975]; Broadfields Primary School, Edgware, Middlesex, England [1969 to 1974].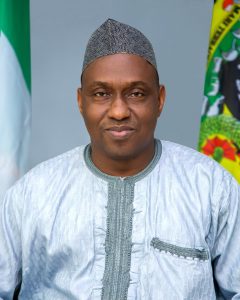 Professor Idris Abubakar
Member
View Bio
Professor Idris Abubakar
Professor Idris Abubakar was born on the 6th of March, 1969 in Misau, Bauchi State. He started his education at the Central Primary School, Misau, Bauchi State in 1975 and continued his Secondary School in Government Comprehensive Secondary School Misau from 1981 to 1984 and proceeded to Government Science Secondary School, Azare for his GCE in 1986. He further attended the Bauchi College of Arts & Science for the IJMB from 1986-1988. Idris Abubakar continued his education at the Ahmadu Bello University, Zaria, Kaduna State, where he obtained his first degree in Civil Engineering in 1993, his Masters degree in the same field in 1999 and concluded his Ph.D. in 2005.
Professor Idris started his career at the Ahmadu Bello University Zaria in 1995 as an Assistant Lecturer, he continued at the same University as Lecturer II in 1999, Lecturer I in 2004 then became a Senior Lecturer in 2007 and Reader in 2010. He became a Professor in 2013.
During his career at the Ahmadu Bello University, Zaria, Professor Idris was Acting Director, Estate Department in 2006. He was Assistant Dean, Faculty of Engineering from 2007 to 2010 and later became the Head of Department of Civil Engineering from 2010 to 2014. He was a member of Presidential Projects' Assessment Committee from March 2010 to May 2011. He was Director Projects ABUCONS Limited in the Ahmadu Bello University since May, 2016 until his appointment as Executive Director Engineering and Technical Services of the Nigerian Ports Authority.
Professor Idris Abubakar has mentored a lot of people through teaching including the Nigerian Defence Academy during his sabbatical leave from 2014 to 2015 and through direct supervision of Master degree dissertations and Ph.D. theses in his field.  He has examined many Masters Dissertations and Ph.D. theses in other Universities, and has been external examiner to many departments of Civil Engineering of Polytechnics and Universities. He has also been reviewing articles for Publications in both local and international reputable Journals.
Professor Idris Abubakar has several Publications and Articles to his name in Peer Reviewed Journals, official Conference Proceedings and Technical Reports.
Professor Idris has received the Nigerian Ports Authority Prize of Best Final Year Civil Engineering Student, Department of Civil Engineering Ahmadu Bello University, Zaria in 1992/93 session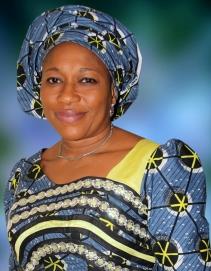 Constance Harry Onukwugha
Member
View Bio
Barr. (Mrs.) Constance Harry-Onukwugha
Barr. (Mrs.) Constance Harry-Onukwugha, was born in Port Harcourt, Rivers State, South-South of Nigeria.She holds a Bachelor Degree of Law (LLB, Hons) from the University of Ibadan, 1994 and BL from the Nigerian Law School, Lagos, 1995. She also holds a Diploma in Human Resources Management from The Chartered Institute of Personnel Management, Nigeria. (CIPMN).
Barr. (Mrs.) Harry-Onukwugha is a Member of both the Chartered Institute of Personnel Management Nigeria (CIPMN) and the Institute of Chartered Mediators and Conciliators (ICMC).
Among other positions, she also worked with the Rivers State Ministry of Justice as a State Counsel, thereafter worked with Forthright Integrated Services limited as Director Human Resources Management; with the responsibility of maintaining an optimal organizational structure to support the achievement of the company's goals and objectives also ensuring appropriate balance between staff personal and professional goals.
In 2013, she set up her own Law and Estate Management Firm; Constance Harry & Co. where she is the principal partner and Chief Executive Officer of the firm till date.
She is married with two sons.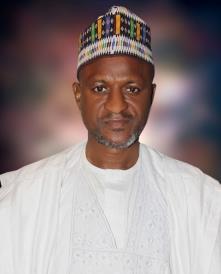 View Bio
Umar Shu'aibu
Mallam Umar Shuaibu was born in March, 20th 1967 in Niger State.
He attended Anguwar Gayan Primary School Suleja, Government Science College Izom Niger State, He attended School of Basic Studies Ahmadu Bello University (A.B.U) Zaria, He then proceeded to the same Institution, where obtained first and M.Sc Degrees in Urban and Regional Planning.
He has effectively handled several positions including lecturer 1 in the Urban and Regional Planning, Department and Center for Human settlement and Urban Development (CHSUD) Federal University of Technology (FUT) Minna.
Mallam Umar Shuaibu also served in various Capacity as Town Planning Officer between 1989-2004.
He is a member of different Professional Bodies such as Nigerian Institute of Town Planning (NITP), Town Planner Registration Council of Nigeria (TOPREC) and Nigerian Environmental Society (NES).
The Board Member, is an active Politician in various capacity amongst which was the Niger State Buhari's Campaign/Support Organization Coordinator -2015 General Election, Niger State Chairman Congress for Progressive Change (CPC) 2010 – 2013 and Iterim zonal Chairman Niger  East Senatorial District All Progressive Congress APC) -2014 where he served in the past.
Mallam Umar Shuaibu also attended various Professional courses both in Nigeria and Abroad amongst which are Mandatory Continuing Professional Development Programs (MCPDP) NITP and TOPREC, Development of Multi User Templete for land use Planning Analysis Reporting (LUPAR) kaduna-Nigeria August 2015 and Center for Human Settlement and Urban Development (CHSUD), FUT Manna, in Conjunction with the Institute for Housing and Urban Development Studies (HIS) Netherlands. Jan – June, 2013.
He was also a great writer, who featured in different Publications amongst which include being a weekly Columnist in Daily Trust Newspapers on the column "EYE ON ABUJA". From 2007 till date.
Also a Member of various Committee and Commission such as Niger State –FCT Commission (2008-2010) Member, Engr. A.A Kure Commercial Layout Committee, Suleja Local Government – Chairman 2007-2012 and presently holding a membership position on the Board of Nigerian Ports Authority (NPA) from August 2016 to date.
He is married with Children.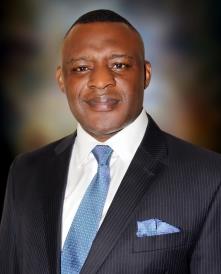 Charles Efe Sylvester Emukowhate
Member
View Bio
Charles Efe Sylvester Emukowhate
He is a graduate of Economics, with Masters in Finance and is a doctoral scholar in Business Administration,he also attended management courses at the Universities of Oxford and Cambridge.A former banker,financial consultant and a security consultant in the UK.
He is a philanthropist, motivational speaker, business mentor,entrepreneur and a major African employer of labour in Europe.Group managing director of Express group of companies, has attended international trade missions, he is the Chairman of the Nigerian Association of Entrepreneurs UK,Chairman Association of Nigerian Security Officers UK,Vice chairman of the Central Association of Nigerians in the UK ( umbrella body for all Nigerians in the United Kingdom).
He is a minister and a member of the board of trustees of RCCG Inspiration house London .A campaigner for good governance and a former student leader at the University of Jos.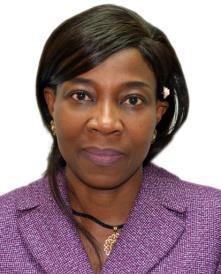 Eniola Williams
Board Secretary/Legal Adviser
View Bio
Eniola Williams
Mrs. Eniola Idowu Williams was born at Ibadan, Oyo state of Nigeria to the family of Mr. & Mrs. Michael Oyenekan Taiwo. She obtained a Bachelor of Laws Degree (LLB) in 1985 from the University of Lagos, Nigeria and was called to the Nigerian Bar in 1986. After this, she undertook the National Youth Service Corps (NYSC) and carried out her primary assignment at the Secretary/Legal Division of the Nigerian Ports Authority.
Mrs. Williams obtained her Master of Laws Degree (LLM) in International Maritime Law in service under the Federal Government sponsorship at the IMO International Maritime Law Institute (IMLI) Malta, in 1998. She graduated with a Distinction and earned a prize as the best performing Student in the "Law of the Sea".
She has maintained an unbroken career progression in the maritime industry with the Nigerian Ports Authority spanning over two decades and served in various capacities in the Secretary/Legal Division.
Mrs. Williams also served as the Special Adviser to a former Managing Director in the course of her employment. She currently occupies the position of General Manager in charge of Secretary/Legal Division and Chairperson of the NPA Anti-Corruption and Transparency Unit (ACTU).
She is married with Children.